Wednesday, March 4th @ 7PM
Forum (272 Elaine Langone Center) — RSVP on Facebook Here and help spread the word!
Distinguished Professor of Meteorology at Penn State University and renowned climate scientist Michael Mann will give an evening lecture on his scientific and outreach work. For nearly two decades, Mann has worked to improve our understanding of the global climate: how it has changed and what we should make of those changes. In 1998, he was part of the team to publish "Hockey Stick" graph, depicting a relatively smooth end of the Holocene (over the last millennium) and a sharp uptick at the beginning of the industrial revolution (heading into what some propose calling the "Anthropocene").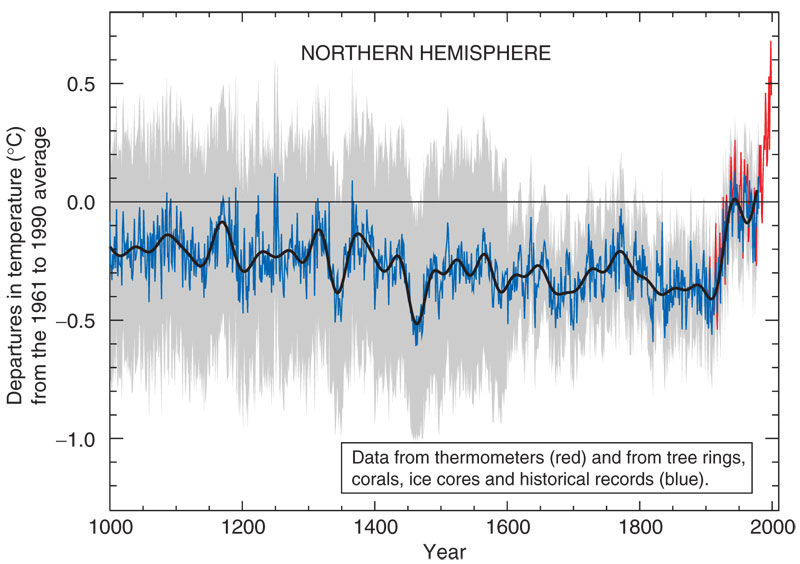 This graph would become an iconic image of climate change and the ensuing "climate wars" for the hearts and minds of politicians and the general public. Because of his contributions to climate science, Professor Mann was asked to be a Lead Author for key chapters of the Intergovernmental Panel on Climate Change (IPCC) Third Assessment Report. His prominence made him a lightning rod for criticisms and personal attacks on his integrity and credibility by industry-funded denialists. Nevertheless, he remains one of the foremost champions for a scientifically-informed science policy. His lecture will describe his continuing efforts to help the public understand the threat of anthropogenic climate change.
We gratefully acknowledge support from the departments of Economics, Education, International Relations, Philosophy, Physics & Astronomy, Religious Studies, Sociology & Anthropology, in additional the Bucknell Center for Sustainability and the Environment, the Program for Environmental Studies, the Bucknell Institute for Public Policy, the University Lectureship Committee, the Deans of Arts & Sciences and Engineering, and the Office of the Provost.